I veckan har Jocke & Sandra varit i Taiwan, Birgitta och Lennart i Beijing och jag på jobbresa till Houston, Texas.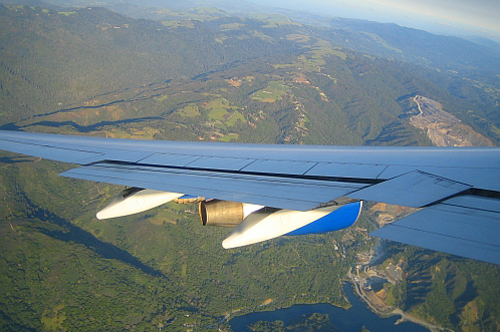 Bra kött är sällsynt i Shanghai, så det var det givna middagsvalet i Texas. Sköljs ner bra med en Lone Star.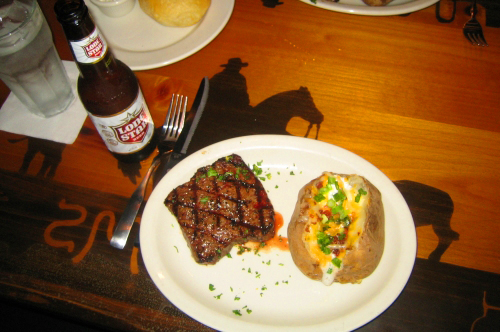 När mötena var avklarade åkte jag i raketfart till Johnson Space Center (NASAs supercentrum). Raketer är stora, människor är små. Jämför med folksamlingen nere till vänster i bild.

Fuglesang – vår svenske rymdhjälte! Här på Wall of Fame.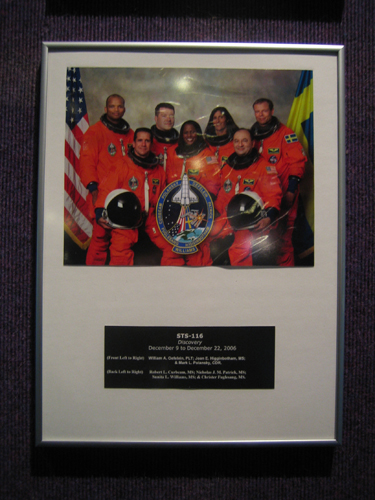 19 Apr 2009 Jens
3 Responses to "Tre resor"
on 20 Apr 2009 at 04:28:4

1

Mutter A

Bra bilder – igen. Flygbilden – berätta vad bilden visar. Är det USA?

Måltiden ser helt enkelt "gott-gott-i-gott" ut!

Intressant att se storleken: människan – raketen.

Kram Mutter A

on 20 Apr 2009 at 22:08:22

2

Per

Globetrotter…sjysst flygbild! Säger som Mutter A, vad visar bilden?

on 21 Apr 2009 at 17:54:17

3

Jens

Bilden är över San Fransisco. Passade på att äta frukost där på väg till slutdestinationen.
Leave a Reply